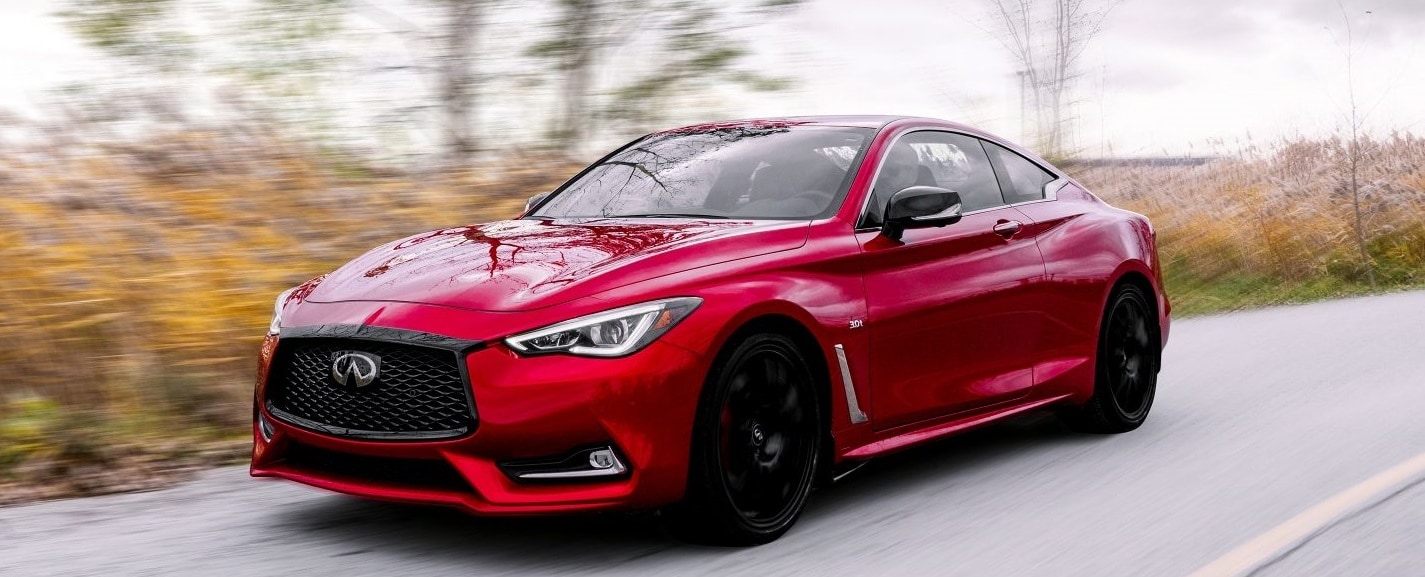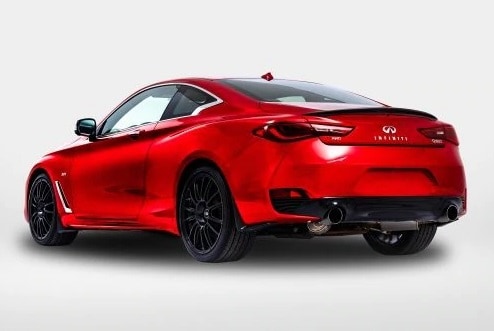 INFINITI Owners
MANUALS & GUIDES
Seduction is a vehicle's most powerful weapon. And the new INFINITI lineup has it in spades. It seduces you with its bold design. Its raw power pulls you in. You have to have it. As the leading INFINITI dealership in Innisfil, Ontario and serving the Greater Barrie Area, Simcoe, Muskoka, Barrie, Western shores of Lake Simcoe, Simcoe County and surrounding areas, we understand the lure of INFINITI. We have a variety of new INFINITI vehicles in stock that will fill all your desires. And if you're looking for even greater inspiration? We have the INFINITI I-Line in Innisfil, Ontario, and the Greater Barrie Area. Come visit us and view our new INFINITI lineup today.
Overview of the I-Line
Was it possible to take the Q50 and Q60 red sports models up a notch? That was the vision behind INFINITI's "Inspired"-Line. With the INFINITI I-Line, exclusive only to Canada, these archetypal sports sedans and coupes have been seductively re-designed to give them a hot new sex appeal. And if you like the high performance and efficiency you've come to expect from INFINITI's award-winning engines, you'll love the I-Line even more. These new 400 editions keep their direct-injection 3.0 litre V6 twin-turbo engines while giving you a nice kick up from 300 to 400 horsepower.
INFINITI I-Line Design

So what else is new? The exclusive I-Line design details are all about contrast. Both the Q50 luxury sedan and the Q60 sports coupe have added a stunning, diamond-pattern blacked out INFINITI sports grill and black mirror caps, and on the rear deck, a stylishly-curved, high-gloss carbon fibre spoiler. This aerodynamic feature isn't just for polish. It spoils airflow from getting under the vehicle adding to its performance and efficiency. Glossy black finishes are also added to the Q50's 19" wheel wells and 20" wheel wells on the Q60. Both I-Line models come standard with an intelligent all-wheel drive and 7-speed automatic transmission. Additionally, driver assists technologies such as rearview monitors, brake and hill assist, blind-spot warning and forward emergency braking are available.
The new INFINITI I-Line models are wicked and bold and strikingly seductive. And when you slide behind the wheel, you know you'll be a force to be reckoned with. Just don't let their seductive qualities fool you into thinking you'll get anything less than the high-performance and efficiency of their original inspirations. When you're ready to check out the INFINITI I-Line in Innisfil, Ontario and the Greater Barrie Area, contact us to learn more!
Questions about INFINITI I-Line?