INFINITI Roadside Assistance

INFINITI Owners
MANUALS & GUIDES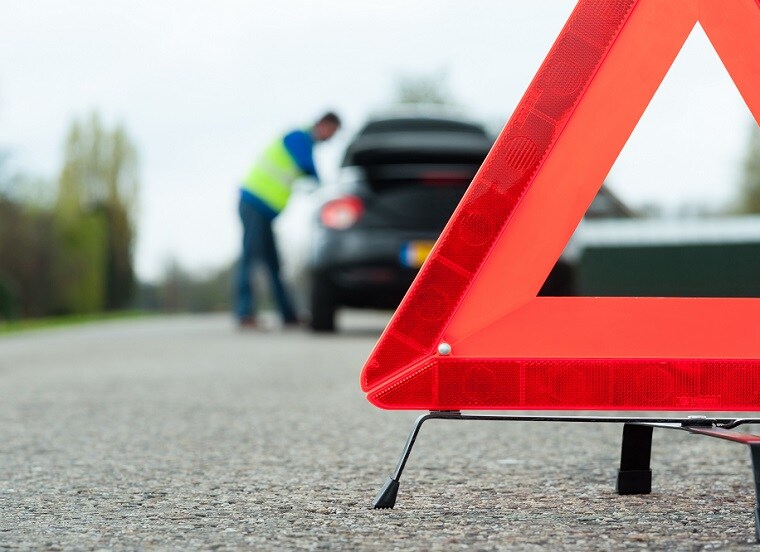 When you want to bring luxury to your drive, come to the leading INFINITI dealership in Innisfil, Ontario. We serve the Greater Barrie Area, including Simcoe, Muskoka, Barrie, the Western shores of Lake Simcoe, Simcoe County and the surrounding areas. But your upscale experience does not end with the purchase of one of a variety of new INFINITI vehicles. It continues with INFINITI Roadside Assistance Canada.
What is INFINITI Roadside Assistance?
INFINITI Roadside Assistance enhances your Total Ownership Experience by serving you when you're on the road. From lockout service to towing, we're there when you need us 24 hours a day, seven days a week. Simply call your Roadside Representative for prompt and courteous service.
INFINITI Roadside Assistance Benefits
Some of the many benefits of the program include the following:
Mechanical Breakdown Towing arranges for your vehicle to be moved to the nearest INFINITI dealership or authorized mechanic if your vehicle cannot move under its own power.
Traffic Accident Service tows your vehicle from an accident scene to the closest INFINITI dealership or authorized repair facility. You are reimbursed for towing expenses if your car insurance does not cover them. You also receive up to $500 a day for any combination of emergency transportation, meals, accommodation, or vehicle rental.
Winching sends a service vehicle from the nearest facility to pull your vehicle out of trouble if you become stuck in mud, snow, or a ditch.

Battery Boost is a solution if you cannot start your vehicle. The nearest service facility will boost your battery so you can run again. If your car still fails to start, it is towed to the nearest INFINITI dealer or authorized service station.
Tire Change replaces a flat tire with your inflated spare if your vehicle is so equipped. This does not include the cost of repairing the damaged tire.
Fuel Delivery delivers up to $5 worth of fuel to your location if you run out of gas. This lets you go to the nearest gas station to fill up. The cost of gasoline is not included. In areas where fuel delivery is not allowed, your vehicle is towed to the nearest fuel facility.
Lockout Service depends on your location. If you are less than 100 km from home, you will be reimbursed for commercial transportation (taxi, train, bus) to return to your home to retrieve a spare key. If you are over 100 km from home, a spare key will either be retrieved and delivered to you, or a replacement key will be made and delivered. You are also reimbursed for a rental vehicle while you wait for the key. In either case, the original receipts are required for reimbursement.
How to Obtain INFINITI Roadside Assistance and Submit Claims
To obtain assistance, follow the steps below:
Call 1-800-363-4520.
Provide identifying information to your Roadside Assistance Representative, which includes your name, exact location, description of the problem, and Vehicle Identification Number (VIN).
An authorized service facility is dispatched to you to render assistance. To ensure reimbursement of your claim, be sure to contact Roadside Assistance before making alternate arrangements.
Obtain a receipt showing, in detail, the service received, nature of the problem, and, if applicable, distance towed.
Submit the original receipt within 30 days from the date of service to INFINITI Roadside Assistance, Attn: Claims Department, PO Box 5845, London, ON N6A 4T4.
After receiving and processing your claim, INFINITI Roadside Assistance sends you the reimbursement cheque.
For Traffic Accident Services, you will also receive a questionnaire within 30 days of the incident that asks for the details of the accident. You must return that questionnaire with the original auto repair invoice, a copy of the police report, any additional receipts for vehicle rentals, commercial transportation, meals, and accommodations.


What Isn't Covered
Benefits do not cover the following unless otherwise noted:
Charges for repairs, storage or impound, or added service equipment.
Services to a vehicle driven into an area that is not regularly travelled, such as construction sites, open fields, impassable roads, vacant beaches, or areas inaccessible to service vehicles.
Shovelling or removing snow to free a vehicle.
Services to an unattended vehicle.
Services to uninsured, unplated, or unregistered vehicles.
Need Help?
You can see what we have to offer from the comfort of your own home when you view our full new INFINITI lineup online today. Then visit our INFINITI Owners page to learn about exclusive member benefits. If you need maintenance or repair on your vehicle, you can schedule your next INFINITI service with us online today. Please contact us with any questions or to schedule a visit.
Questions about INFINITI Roadside Assistance?